Background Information:
1845-1870 is the period of time in America that lead to the Civil War.  After the war, the United States saw the reconstruction era.
A rail network and a telegraph network linked the nation economically, opening up new markets.
Immigration brought millions of European workers and farmers to the North. Issues of slavery in the new territories acquired in the War with Mexico (which ended in 1848) were temporarily resolved by the Compromise of 1850. One provision, the Fugitive Slave Law, sparked intense controversy, as revealed in the enormous interest in the plight of the escaped slave in Uncle Tom's Cabin, an 1852 anti-slavery novel and play.
After the 1860 election of Republican Abraham Lincoln, seven Southern states declared their
secession from the United States between late 1860 and 1861, establishing a rebel government,
the Confederate States of America on February 9, 1861. The Civil War began when Confederate
General Pierre Beauregard opened fire upon Union troops at Fort Sumter in South Carolina. Four
more states seceded as Lincoln called for troops to fight an insurrection.
The next four years were the darkest in American history as the nation tore at itself using the latest
military technology and highly motivated soldiers. The urban, industrialized Northern states (the Union) eventually defeated the mainly rural, agricultural Southern states (the Confederacy), but between 600,000 and 700,000 American soldiers (on both sides combined) were killed, and much of the infrastructure of the South was devastated. About 8% of all white males aged 13 to 43 died in the war, including 6% in the North and an extraordinary 18% in the South. [1]  In the end, slavery was abolished, and the Union was restored, richer and more powerful than ever, while the South was embittered and impoverished.
The following is a list of the most recognizable works from these years:
The Raven and Other Poems by Edgar Allen Poe (1845)
Narrative of the Live of Fredrick Douglass by Fredrick Douglass (1845)
The Scarlet Letter by Nathaniel Hawthorne (1850)
Moby Dick by Herman Melville (1851)
Uncle Tom's Cabin by Harriet Beecher Stowe (1852)
Paul Revere's Ride by Henry Wadsworth Longfellow (1861)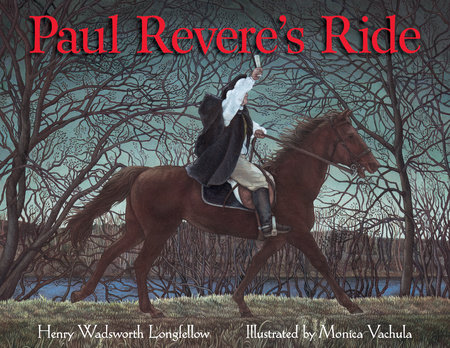 Tales of a Wayside Inn by Henry Wadsworth Longfellow (1863)
Little Women by Louisa May Alcott (1868)
The Innocents Abroad by Mark Twain (1869)